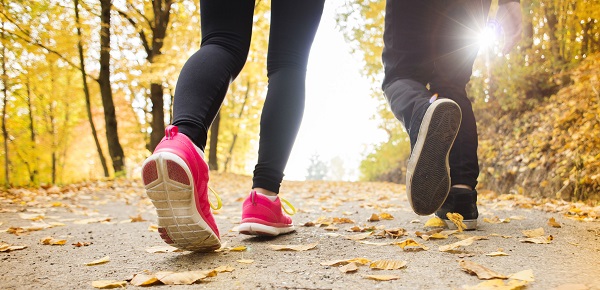 Takes Place Anytime from Anywhere Around the World
Our digital race to benefit the Pallet Foundation begins October 15 each year.  Unlike a traditional race, this one takes place wherever you are and whenever you want, anytime between October 15 to October 31. Our mission is to hit a fitness goal of traveling over 5,000 miles as a collective team, and raising $10,000 for the Pallet Foundation.
For 2022, we traveled 5,154 miles across the globe and raised $8,440 for the Foundation. Special thanks to Pallet Alliance for matching their 2,340 in dollars.
About the Race
With a virtual race, runners, walkers, and bikers alike have over two weeks to complete their runs from anywhere around the globe! We set up a "Pallet Foundation" club with the Strava Club app to track your progress, or you can manually enter your activity.
Here are the 2022 leaders/winners. 
Our 2022 Race Leaders (top 10)
Bike (miles)
JR Cohen, Conner Industries: 1085.56 – Winner
Ed Movic, Pallet Alliance: 639.35
Lynn Strand, Pallet Alliance: 186.33
Nancy Strand, Pallet Alliance: 186.33
Matt Levey, Pallet Alliance: 163.92
Tracie Roderick, Rodpak: 127.45
Steven Yelland, JFR Holdings, Inc.: 116.5
Brad Gething, NWPCA: 115.39
Mary Movic, Pallet Alliance: 90
Brent McClendon, NWPCA: 35
Run (miles)
Samuel Podlipsky, Tarimera El Rayo: 179.11 – Winner
Mike Huggins, Conner Industries: 140.6
Steven Epifano, Trinity Packaging Supply: 118.14
Phil Varley, Pallet Connect: 67.57
Daniel Williams, Kamps, Inc.: 62.47
Alex Alfonso, Amigo Pallets: 61.76
Tony Quesenberry, Pallet Alliance: 57
Mike Norman, Pallet Management: 50.7
Claudia Lucero, V-Lumber: 46.41
Lewis Newman, HD Pallet Company: 43.51
Walk (miles)
Matt Levey, Pallet Alliance: 102 – Winner
Lynn Strand, Pallet Alliance: 93.2
Susan Colle, Pallet Alliance: 90.8
Mary Movic, Pallet Alliance: 90
Andy Valen, Pallet Service Corp.: 80.12
Nancy Strand, Pallet Alliance: 79.73
Cece Kellogg, Pallet Alliance: 68.73
Mike Watson, Conner Industries: 61.4
Patrick Noone, Pallet Alliance: 59
Amy Braunz, Pallet Alliance: 58
Social Media
Submit your stories and photos of encouragement for others, and join in the fun! Tag @PalletFdn, #palletfunrun in your social media channels.